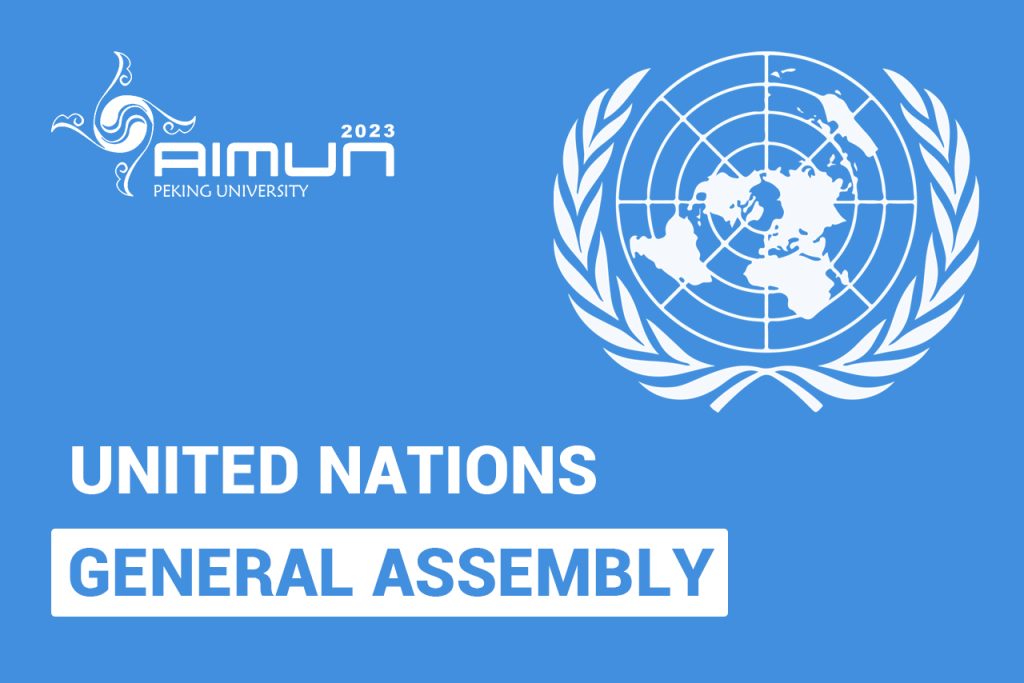 Topic: Preventing Famine and Fighting Food Insecurity
Working Language: English
Delegation: Double Delegation (40 Delegations and 80 Delegates)
Rules of Procedure: Standard Model United Nations Rules of Procedure
Introduction to Committee and Topics:
The United Nations General Assembly (UNGA) holds its annual regular session as a forum for multilateral negotiation to address the full spectrum of international issues. The Assembly occupies a central position in terms of policy-making and standard-setting, being established as the chief deliberative and representative organ of the United Nations.
This year in AIMUN General Assembly, delegates will be met with the problem of food security under the theme of sustainable development. Rising global food crisis calls upon quick reaction and urgent support from the international community as it directly undermines one of the most fundamental human rights—the right to be free from hunger and malnutrition.
Global food prices remain high due to ongoing wars, regional conflicts, energy costs, weather events, etc. In particular, a food shortage is likely to disproportionately impact marginalized groups coming from poor households as well as developing economies that rely heavily on agricultural export. Reduced availability or affordability of food compromises health, education, maternal well-being, and many other social indicators, as well as the capacity to earn a living. Even developed countries are not immune to the negative consequences of the crisis—rising food prices and potential famine have added to inflationary or poverty tensions already being felt.
Since the crisis has its far-reaching and multi-faceted repercussions for all countries, it is incumbent upon the international community to promote food security and prevent hunger and starvation. Hopefully, this conference will serve as a platform to engage all voices and generate lively conversations. Delegates are encouraged to respond to the motion decisively and comprehensively, reaching a consensus through negotiations and fruitful discussions.
For further information, please click here.
The information may be subject to change, depending on the circumstances.